Improve the spa experience with enhanced beverages
From cucumber-infused water to chamomile tea, certain beverages are a standard part of the spa experience. But to truly stand out in the industry, businesses need to demonstrate that they're on top of the latest beauty and wellness trends—one of which is enhanced liquid refreshments that can be offered in self-serve relaxation spaces, before or after treatments, and for sale in retail boutiques.
"Clients love the flavors and that they're doing something good for themselves by drinking these teas."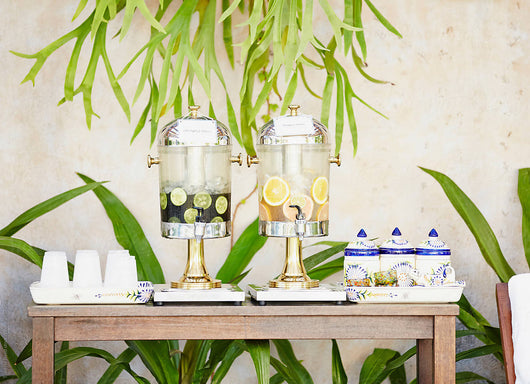 Increase your sales offering
Our wide variety of scalable solutions are designed to consistently deliver outstanding experiences where you want them with minimal operational complexity.
Pre-Treatment
Available in single serve pour-over infusers and back-bar 1 gallon bulk brews. Seasonal recipes available for hot and cold beverages.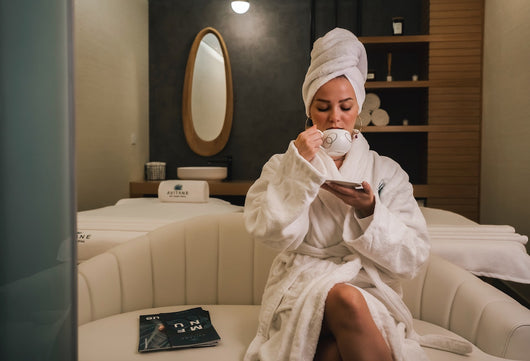 Post-Treatment
Ready to merchandise single-serve infusers for students to purchase at their leisure on campus.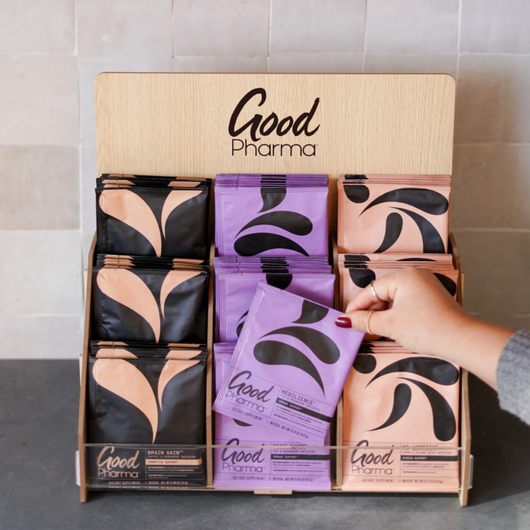 Retail Boutiques
Display racks and custom signage available upon request.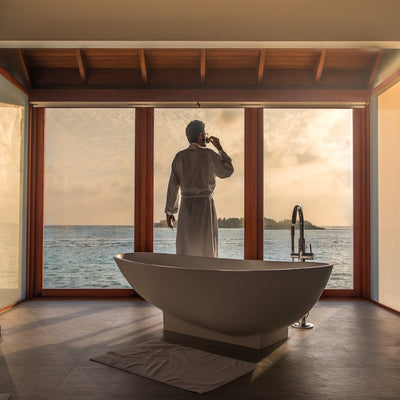 Align with your customers desires
According to a 2016 survey from the International SPA Association (ISPA), millennials stated that the No. 1 amenity that would improve their spa experience was refreshments.
Serve coffee and teas with additional benefits from clinically-proven ingredients. Help students meet their individualized goals, whether it may be better focus, immune support, stress relief, or improved sleep.
Ready to carry Good Pharma?
Fill out this simple form with basic information about your business and we will follow up with you right away.
Order with ease
Get product details, download our sell sheet for item codes at US Foods, Sysco and UNFI.